We treat all the Eurobank Group employees equally, irrespective of gender, nationality, age or other traits. We forge relationships of mutual trust and respect.
Equal employment and development opportunities
We assess anyone applying for a job at Eurobank based on merit. We are not influenced by gender, nationality, age or other distinctions.
Every selection we make is made based on merit, objectivity, equal treatment of all candidates and transparency. The entire evaluation process is based on the values of Eurobank. We treat our employees objectively and fairly, and we give them the tools to advance if and when they wish so.
Women in Banking initiative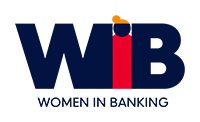 At Eurobank we invest in creating and promoting an effective corporate culture of inclusion and empowerment.
To this end, we have introduced Women in Banking, a solid mentoring initiative that brings to the spotlight the issue of providing women with equal access to key roles and senior management positions within the Group.
This programme enables women unlock their talents and gain valuable experiences and knowledge from women with successful careers in the organisation. Through Women in Banking, women gain guidance in overcoming obstacles that limit their professional development and form an impactful leadership identity.
Continuous learning
We are committed to implementing learning programmes and initiatives, aiming to help our employees grow both personally and professionally. This is key to us, as our employees' values, commitment, skills and abilities will eventually define how our customers are being served.
Ongoing training and learning opportunities are also critical in supporting our people adapt to an ever-changing digital world. We offer upskilling opportunities through various means and learning modalities, placing particular emphasis on providing everyone with access to highly acknowledged learning content platforms.
Axiopoio development suite
We carry out the annual performance evaluation, making the most of digital technology. We upgrade the ways evaluation contributes to our professional development and supports our modern and dynamic way of working. Through useful tools, we stay in touch both with developments within Eurobank and with day-to-day life.
Performance evaluation is not backward-looking, but a powerful work tool. Teams are in direct contact with their Managers in terms of setting goals and designing development plans. All our colleagues receive and provide feedback at exactly the right time.
After the very first year of implementing this new suite, we won an award for Aligning employee performance with the company's priorities (available only in Greek) at the People Excellence Awards organised by KPMG.
We easily and instantly connect with the corporate goals, get everything into perspective and align with our associates, no matter where we work from.
Fair remuneration system
We acknowledge and award talent and innovation. We reward each employee depending on their contribution and the level of responsibility they undertake, as determined by the position they hold and the market where we operate.
We provide benefits for the families of our employees. We support parents, irrespective of gender, age or marital status.
Respect and team spirit
We respect every member of the Eurobank Group and embrace diversity. We foster team spirit. We encourage the smooth induction and participation of our members. We cultivate respect, solidarity, understanding and honesty.
We foster equitable treatment
Steadfast in its goal to engender trust and mutual respect amongst employees, customers and other key stakeholders, Eurobank Bank applies a policy of zero tolerance to any type of harassment, intimidation or inappropriate behaviour. The Workplace Violence and Harassment Policy is an important resource which sets the standards of behaviour expected at Eurobank, helping everyone make decisions and take actions consistent with the values and the mindset that govern our way of conducting business. Discriminations based on nationality, gender, parental status, colour, religion, health and sexual orientation are absolutely prohibited for all Bank employees. The Policy defines a framework on how to prevent, properly address and eliminate workplace violence and harassment, and also establishes a mechanism for handling internal grievances and complaints, supporting our employees to report such behaviours to their superiors and the Eurobank Regulatory Compliance Sector.
Diversity, equity and inclusion
We are committed to cultivating and fostering an inclusive culture with our practices and policies that support business ethics and our ESG strategy, and enhance our social responsibility commitment.
Our Diversity, Equity and Inclusion Policy outlines our corporate values, principles and commitments that support a diverse, equitable and inclusive work environment, where everyone can have the opportunity to flourish. To this end, we:
Recognise and respect the value that different backgrounds, perspectives and experiences can bring to our organisation and treat all people with respect, without any discrimination on the grounds of age, nationality, gender, marital status, physical or mobility impairments, sexual orientation, social and financial background, or other characteristics and beliefs.
Ensure that all our people have access to equal opportunities and fair resources to make the most of their lives and talents.
Encourage all our people to feel comfortable with being themselves and feel safe to voice different ideas and opinions, fostering a sense of belonging.