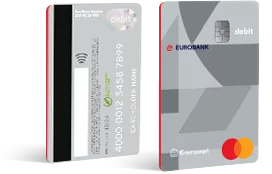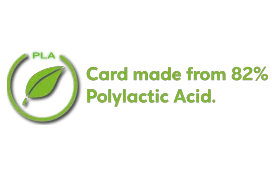 A card for all your day-to-day needs! Use your biodegradable Debit Mastercard to shop, withdraw or deposit money, and make payments and money transfers. You may also use it to build up your tax deductions, make contactless transactions and collect €pistrofi euros through the €pistrofi loyalty programme.
Get a Debit Mastercard or request a replacement card in case of loss, theft or damage, without visiting a branch. Log into e-Banking or the Eurobank Mobile App using your credentials.
If you don't have credentials, you can get login credentials online with the number and PIN of an active Eurobank card and the mobile number you've registered with Eurobank.